Industry Advisors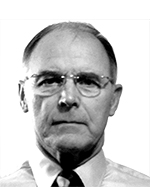 JACK WRAITH MBE
GOVERNMENT & REGULATORY AFFAIRS ADVISER
Jack has extensive experience in the area of telecommunications fraud and risk. Most recently this has been as CEO of TUFF (the Telecommunications United Kingdom Fraud Forum), and also as former Chair of The Mobile Industry Crime Action Forum (MICAF), and former Executive Secretary to the Communications Crime Strategy Group (CCSG).
Jack has also acted as Chairman to a number of fraud and crime related committees within the UK, including Joint Chairmanship of the ACPO Telecommunications Data Communications Group.
Jack's role at Recipero is to lead liaison with Government, regulators, law enforcement and mobile operators to ensure a coordinated and effective approach is adopted and maintained.

View Jack Wraith's profile