Business Leadership
Executive Team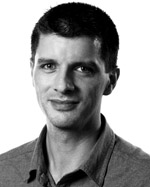 STEVE SHEPHERD
HEAD OF IT
Steve is responsible for the development and rollout of technology across the Recipero suite of solutions, and helps guide technical considerations in customer sales and integration processes.
He also heads up the internal and external technology strategy of the business in its growth of new solutions and into new markets.

View Steve Shepherd's profile
DAVID DILLARD
MANAGING DIRECTOR, AMERICAS
With 20 years of expertise in the international wireless industry, David is a serial-entrepreneur with a solid reputation for problem solving and delivery of market driven solutions.
David leads Recipero's operations in the Americas leveraging his strong industry network to analyze, develop and deliver new and existing solutions for Recipero.

View David Dillard's profile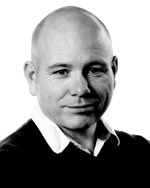 LES GRAY
COMMERCIAL DIRECTOR
Les became Technical Director of Recipero following Recipero's acquisition of IK Software in 2007 where he was a founder.
In his current role as Commercial Director a significant part of Les's role now includes key client and project management, liaising with sales, product development and marketing functions to accelerate growth of Recipero solutions.

View Les Gray's profile