Nemesis
™
Targeting the Illegal Cross-Border Movement of Devices
Nemesis is a global solution that allows any serial numbered goods to be continually tracked within individual countries and across international borders.
Its primary aim is to help identify potential fraudulent activity centred on Missing Trader Intra-Community (MTIC) fraud, more commonly known as "Carousel Fraud".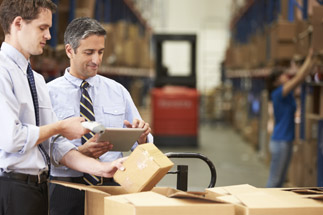 The system runs securely on-line so no special software is required. It works in conjunction with enforcement officers scanning goods prior to their export.
Scanning is carried out at point of export or whilst in holding areas such as freight forwarders.
Why Use Nemesis
The size of MTIC fraud is subject to debate but it is accepted that on a European level it runs to billions of Euros. Nemesis is a proven tool in identifying MTIC fraud and saving national exchequers millions of Euros. It also acts as a deterrent and a disrupter to the criminal gangs looking to exploit MTIC fraud.
For more information please contact us »